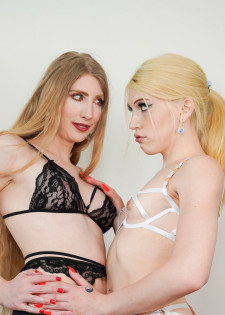 This Sunday's TGirl Pornstar update is a smoking hot one! Produced by Radius Dark and featuring two of our favorites stars: Izzy Wilde and Janelle Fennec! We just can't wait to see these two horny blondes in action together! Watch them making love in our girl-on-girl hardcore! Izzy and Janelle are amazing!
17th Sep 2023
27:01 HD Video
& 195 Photos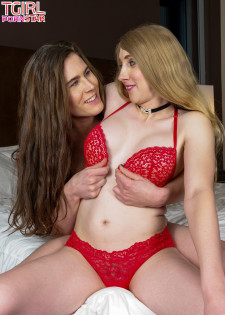 We have an electrifying scene for you today featuring none other than dazzling GroobyGirl combination Chanel Noir & Janelle Fennec. Let cocks and cum collide, the year is off to a screaming start here on the home of the hottest, TGirl Pornstar!
7th Jun 2020
29:48 HD Video
& 197 Photos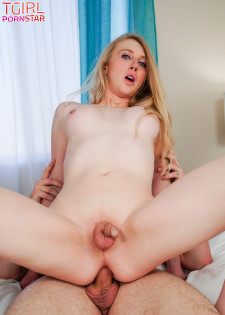 Today, Radius Dark brings to you an amazing hardcore scene starring gorgeous Janelle Fennec and Mike Panic! Introduced to the world a year ago on Grooby Girls, Janelle became one of the hottest Grooby newcomers of the last year! We know you were waiting to see her in a hardcore action and her and Mike definitely make a perfect couple! Watch Mike pounding her ass hard in another smashing Radius Dark's production! Janelle loves it!
26th May 2019
41:25 HD Video
& 218 Photos