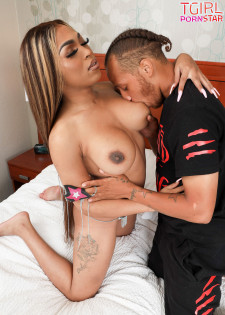 Ready Red fires Peachez for being late to her stripping job. Peachez tries to convince Red to give her a second chance! Watch our favorite Peachez getting her tight hole fucked and enjoying every moment of it in this week's HC produced by KilaKali!
12th Nov 2023
22:42 HD Video
& 182 Photos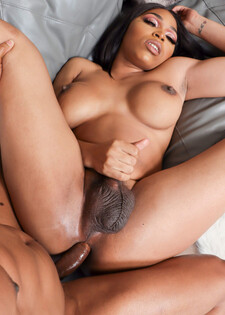 Starlet Peachez lets main guy Soldier Boi sample her peach-flavored vape. These two come together and bring an explosive scene! Watch sexy Peachez enjoying getting her tight ass fucked in this week's smashing TGirl Pornstar hardcore exclusive brought to you by Omar Wax!
5th Feb 2023
24:16 HD Video
& 185 Photos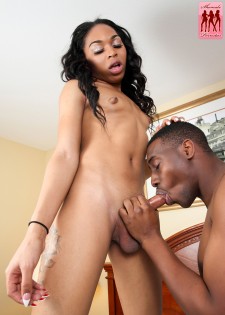 Gorgeous Peachez is a beautiful petite tgirl with an amazing body, beautiful small breasts, a sexy bubble butt and a rock hard cock! Watch as she gets eaten out and blown by Ninth Wonder before he fucks that perky ass of hers!
31st Oct 2016
25:23 HD Video
& 180 Photos