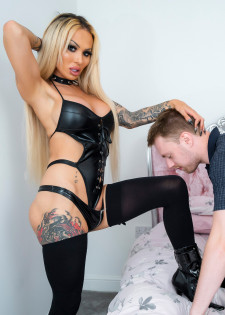 Do you want to be used by Mia? Dominant, sexy and demanding - Mia is using Chris as her toy to satisfy her desires! Mia now returns in this week's hardcore exclusive produced by Kalin and we just can't wait to see her in action! Enjoy!
14th Aug 2023
25:03 HD Video
& 189 Photos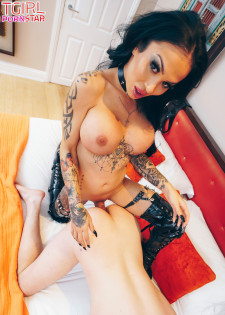 What a comeback! It's been a while since we had British superstar Mia Maffia with us here on TGirl Pornstar... She's back today with a smashing hardcore exclusive produced by Kalin and she's ready to fuck and get fucked! Mia meets with Master Aaron again after a few years and it's even hotter and sexier. Watch them enjoying themselves in this smashing mutual ass-fucking scene!
4th Dec 2022
23:40 HD Video
& 187 Photos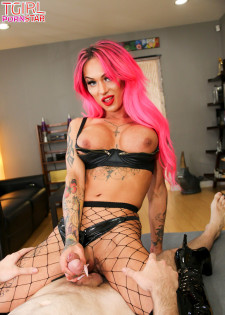 With that filthy mouth, sexy northern British accent, that smoking body and an unquenchable thirst for cock, Mia has become something of an icon and status symbol in the 5 short years she has been in the biz and when we got wind that she was in town for the TEA's (and to collect her award for 2019 Best Solo Site we might add!) we didn't hesitate to get her working her stuff in her slutty attire for her third badass VR scene. Wind her up and watch her go!
10th Jan 2021
24:10 HD Video
& 71 Photos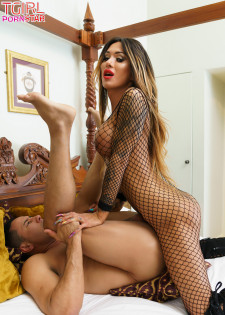 Mia Maffia looks stunning and she´s a vision of pure eroticism and she lusts after cock in any form and Gabriel's cock is no exemption. He is so eager to give her a good fucking that she can really appreciate. She takes his boner wonderfully deep in her ass but Mia wants to return the favor so she gave him some good hard ass fuck that ended with a big cumshot for the horny couple. Lots of lust and action brought to you by Mia Maffia and Gabriel Dalessandro.
9th Dec 2018
23:41 HD Video
& 245 Photos