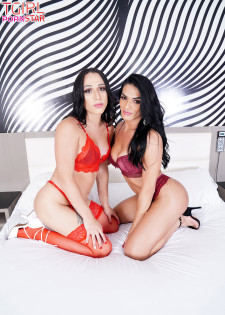 Another impeccable pairing putting two naughty TS in a very spicy BAREBACK hardcore. Rayssa is becoming better and better topping and gave us another remarkable scene, Carol is the perfect bottom and always ready to feel her ass a big and hard cock and thats exactly what Rayssa gave her. Bareback? YEP and great action with perfect orgasms!
23rd Jan 2023
28:46 HD Video
& 149 Photos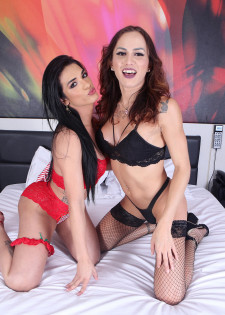 This site will always work and provide you guys exactly what you want it doesn't matter how hard it can be and this scene just to prove it properly. It's a very fresh stuff did couple of weeks before we post and totally BAREBACK with two super exciting shameless and naughty models in a HOT action. Both have lots of t-lesbian expertise making all action soooo erotic and exciting. This is the kind of scene makes our sites so special!
18th Apr 2022
25:30 HD Video
& 148 Photos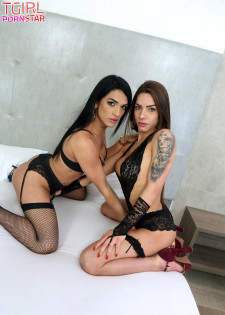 What a paring OMG! We put together two REAL HOTTIES being one geat doing bottom (Carol) and other burning with intense sexual fire ready to bang some asses (Marcele). How was it? JUST OUTSTANDING !!!! Marcele is a star that's why we REALLY NEED more stuff with her. She has an impeccable performance doing about this hardcore something memorable and totally sinful. Special attention in those models cum shots especially Carol one. Just a tip!
30th Nov 2020
31:20 HD Video
& 137 Photos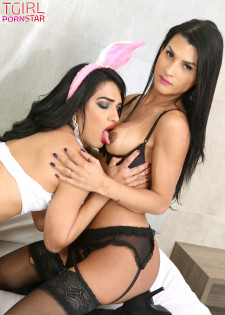 What a great paring we did here, a star of old times back in absurdly great shape and a new hottie perfect to be bottom. Aline will offer us such erotic wet moments tasting all pleasures with the lovely Caroline is able to offer. Great action and delicious cum shots as always.
7th Apr 2019
22:59 HD Video
& 152 Photos